Culligan Aquasential Smart HE Water Softeners
Culligan Aquasential Smart High-Efficiency Water Softener Systems for South Jersey Homes
Your family deserves the Culligan Water Aquasential Smart HE Water Softener, the world's most efficient water softener system.  South Jersey Culligan Water's system is the perfect water softening solution, built with state-of the-art technology to alert you of water issues going on in your own home. 
With the Smart system you will receive notifications when salt and brine levels are low, and also control and customize your system remotely.

Softer and better water is headed your way with this new, modernized system that keeps you running with an easy-to-use app experience, constant WiFi connectivity and remote monitoring.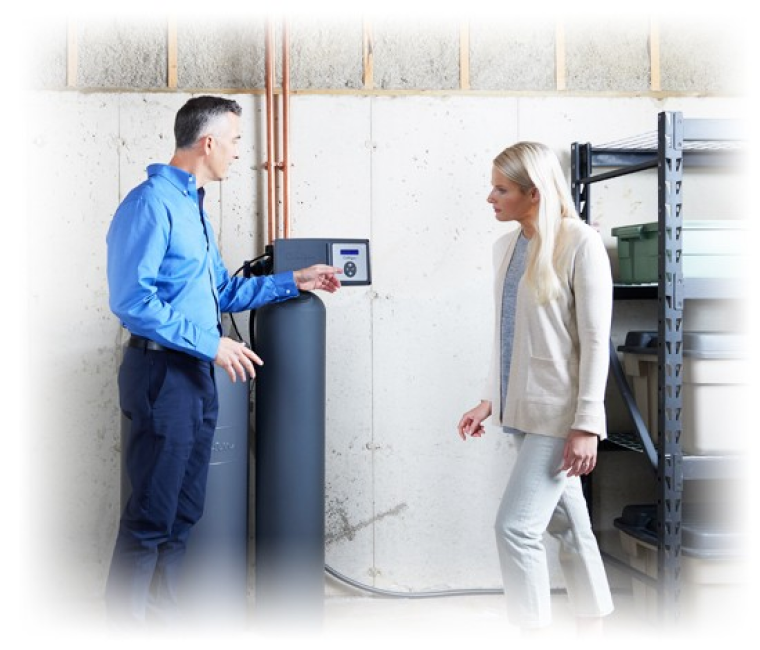 Why Choose Culligan Water For Your
South Jersey Home

?
1. Easy to use with expert installation.
Culligan has been in the water treatment service business for over 85 years. Water is all that we do. Our South Jersey team keeps you worry-free by installing and maintaining your water softener at the home or office. We ship, unbox and install everything, so you don't need to worry. Schedule an appointment today, and enjoy the water!
2. Skip over generalists and head straight to the experts.
There are many options when it comes to softening your home or office water and fitting the correct pipes. But your home is unique, and many places do not understand the diligence it takes to properly install such systems. You can trust your Culligan of South Jersey team because water treatment in your area is all we do.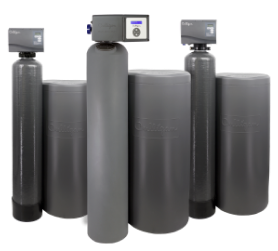 3. We don't have price tags.
A transactional approach to homeowners for water treatment is a thing of the past. Culligan of South Jersey personalizes your service so that it appropriately applies to your area and home's needs. Although a product itself may be cheaper, our holistic hand at buying, delivering and installing helps you focus on what matters most - your family and loved ones.
4. Water that works for you
Culligan of South Jersey provides systems for water that works for you. No more need to worry about installation or health hazards. Are you still thinking about softening your water with the right folks? Enjoy unmatched benefits that almost pay for themselves with Culligan of South Jersey.
24% in energy savings by using softened, cool water to wash your clothes.
30% more out of your water-reliant appliances as contaminants are filtered out.
50% reduced detergent costs due to washing your laundry, hair and body with soft water.
Why Choose A Culligan®Aquasential™ samrt HE Softener?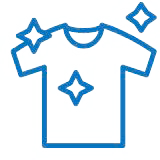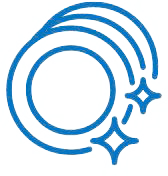 Sparkling, Spot-Free Dishes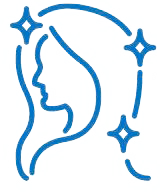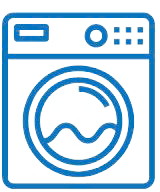 Longer Lasting Appliances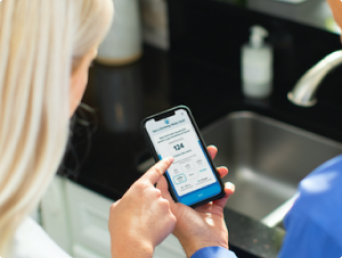 Get Control Over Your Water With Culligan® Connect Consumer App!
It's easy to connect with and monitor your Culligan devices – right from your smart phone or tablet.
See all your Culligan connected products on one screen.
Manage your water softener remotely.
Dive into greater detail about water usage and product performance.
Optional remote monitoring and leak-sensing technology available
Reduce operating costs up to 46%** with patented technologies that optimizes salts, water and electricity consumptions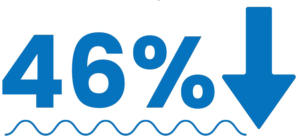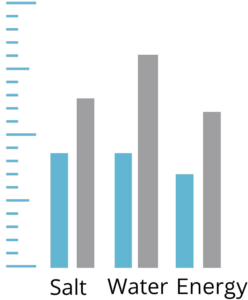 Culligan® Aquasential ™ SMART HE Series Softener

Time Clock Softener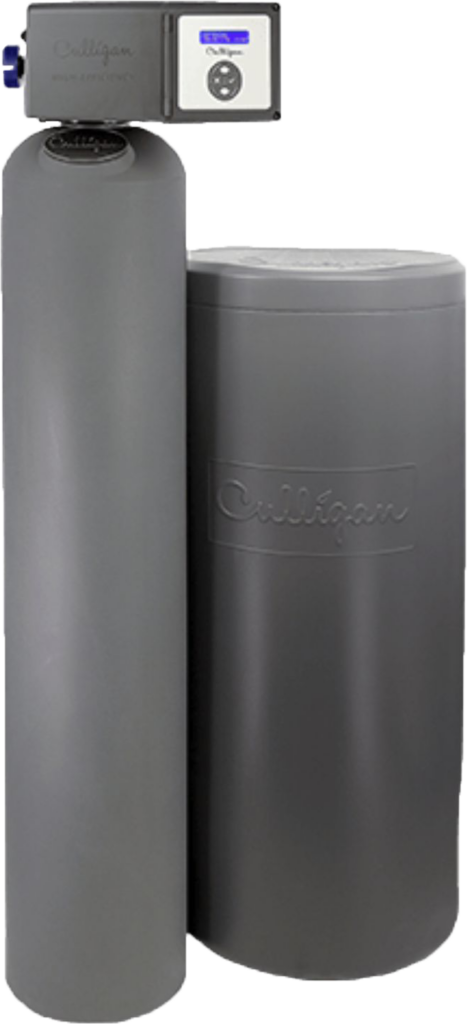 Here's Why Culligan Makes Your South Jersey Home's Most Efficient Water Softeners
You'll always know how long your salt will last. Culligan Aquasential Smart HE Series will inform you exactly how many days remain until you run out of salt, and when you ned a refill.
With smart technology for your Aquasential Smart HE Series, you get "set it and forget it" convenience. Culligan's suite of smart features, including the Salt Level Monitor, Leak Sensor, Aqua-Sensor®, and Culligan Connect App, provide enhanced water insight.
At Culligan, we've been committed to providing superior water treatment products for more than 85 years. Our units offer state-of-the-art electronic controls, innovative valve design, and are tested to the highest standard. And they're supported by your South Jersey Culligan Water® dealer, a water expert that can also provide salt delivery, filter and media changes, rentals, and financing options.
Installation, Repair and Servicing of Your Culligan Water Softener For the South Jersey Area
A water softener is more than just another appliance in your home; it's an investment in your home and all the people in it. That's why we think your water softener should come with the proper installation, repair, and servicing — because it's not just about buying a water softener, it's about getting the most out of it, as long as you own it.
Automatic bypass valve provides the convenience of bypassing the water softener from the softener itself, or by using the Culligan Connect® App.
Exclusive Culligan Soft-Minder® meter monitors daily water use and provides advanced system diagnostics.
The easy-to-read back-lit display lets you know your softener is working and warns of system malfunctions.
Culligan's Dial-a-Softness® control lets you choose the way you want your water to feel.
Culligan's Connect App provides peace of mind with 24/7 monitoring and control of your equipment.
Optional proportional brining allows your softener to only regenerate that part of the resin bed that has been exhausted, which reduces salt usage.
Culligan's optional patented Aqua-Sensor® technology provides the ability to regenerate when needed which means you save salt, water, and money.
Optional Salt Level Monitor automatically tells you how many days of salt are remaining.
Optional Leak Sensor provides peace of mind if there is a water/moisture issue.
Exclusive Reliable Design
Mechanical improvements, including design updates and indicator lights to make sure it's always in peak condition.
Exclusive, non-corrosive valve using motorized pistons that provide more reliability than rotary valve systems.
High-impact Quadra-Hull® Tank uses a four-layer design that resists UV rays, rust and corrosion. Limited lifetime warranty.
Cullex resin media assures stability and long life. High-grade quartz underbedding evenly distributes water to maximize flow rates.
Long-lasting brine tank with corrosion-proof components and Dubl-Safe brine refill control assure proper operation.
Culligan Aquasential Smart HE Series also available as an outdoor model.
Culligan Water Softeners Vs. Off-the-Shelf Water Softeners
Today, you have almost too many choices about where to make big purchases, and water softeners are no different. You could have one delivered from Amazon in 2 days, pick one out at the local Home Depot, or contact a plumber to have him or her recommend one for you. In all of these cases, however, you'll be relatively alone in the process, and you may not even end up with the right water softener for your particular home, and your specific water softening needs.
Additionally, you'll be on the hook for all of the maintenance required with a water softener, things like:
Checking salt levels
Brine discharge
Water quality and flow checks
System sanitization
Timer and sensor checks
Programming
Routine performance tune ups
We think people have enough to worry about without adding, 'did I remember to order more salt for the water softener?' to the list. And suppose something goes wrong with the installation and it only comes up 2 months down the line? That's on you, too. Water softeners are a service as much as a product — the impact the right water softener can have on your home and your water is much bigger than just the softener itself, especially when done correctly.
Water Softener Installation and Maintenance
We've also seen just about all the plumbing quirks and configurations you could throw at us, too. Just as every home is different, every water softener instal is a bit unique, too.
We're experienced at installing our own products — and even 3rd party products — with as little modification to existing plumbing as possible. No matter where you need it to fit, or how it needs to adapt to your environment, we'll come up with an effective, efficient plan to get your softener working.
Not only that, we'll set up maintenance plans and reminders for you - so you never have to worry about your salt levels, tune ups, or water quality. We'll arrive on your schedule when it's time for servicing and take care of everything, so you can spend your time worrying about more important things than your water softener.
Have more questions about water softener installation or repair? Fill out our online form to find your South Jersey dealer to get started — we'll take it from there.