Plastic-free solution for hot or cold water that's perfect for drinking and cooking.
Eco-friendly home solution for high-quality drinking water.
Attached to your existing plumbing/water supply setup. The POU (point of use) cooler delivers filtered water right to your glass or stove pot.
Contact an expert at Culligan of South Jersey today and take advantage of our year-round special offers.
Culligan Bottle-Free Coolers
Culligan Bottle-Free Coolers mixed with Culligan of South Jersey's excellent at-home service and maintenance takes water to a new level. Not only do our Bottle-Free Coolers provide ice cold water on demand, but they also feature hot water for coffee and tea, sparkling water, and room temperature water.
Our coolers can be placed almost anywhere in your home or office by our team of experts, letting you worry less about interrupting the current design of your space. You can also choose the exact type of filtration you require, including reverse osmosis and total defense filters.
Our Bottle-Free Cooler benefits:
Free removal of your previous water cooler, even bottled

In-home expert service and maintenance

Flexible pay options and go paperless

Get a 3 month trial for only $9.95
Even more benefits to enjoy:
Hot water at 194

°F for your favorite beverages

Sleek design that fits perfectly with your home style

Spill-over prevention with built-in wells

Higher sanitation levels than some refrigerator dispensers

Built-in leak detector for unlikely system malfunctions

Large, 4-gallon water tank for optimal flow capacity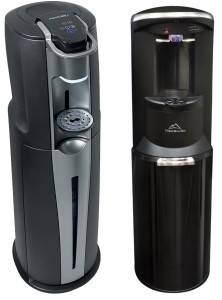 Bottleless Water That Matters
font-size: 16pxNot only will you get expert installation and support with Culligan® Bottle-Free® Coolers, you get unlimited filtered water for pennies a glass. Additionally, going bottleless helps keep plastic out of the environment, and in our landfills.
Customized Bottleless Water Filtration
You choose the type of water and filter your home or office receives based on your preferences and municipal/well water provider. Specialized dispensers include room temperature and sparkling water. Specialized filters include reverse osmosis, sediment, carbon, and total defense filters.
Call Culligan of South Jersey or fill out the form below to inquire about Bottle-Free® Coolers for your home or office. We serve the entire Greater South Jersey area, including Alpharetta, Decatur, Lawrenceville, Marietta, Roswell, Sandy Springs, South Fulton, Stonecrest and everywhere between!
Bottleless vs Traditional Bottled Water: What's The Difference?
Bottle-free solutions are available only to homes and offices where there is a connectable water supply. But it contains the same reverse osmosis treatment technology as any of Culligan's home and office drinking water treatment solutions. The actual bottle-free cooler is provided by Culligan under a rental agreement, along with regular maintenance of filters and treatment modules. Typically the most common starting point for a rental and service plan for a bottle-free solution starts at $9.95 per month.
There are more options available for home or office water treatment now more than ever, both from a product and services standpoint. As the most well known full-service bottled water and system vendor in the world, Culligan ensures all of its products are created and distributed in a highly controlled and certified plant operation with on-site filtration technology.
Sometimes, an office is short on space. That is usually the issue when a client requests a bottle-free solution.